Articles about "Spending"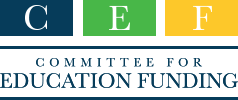 Tuesday, January 23, 2018
Dear CEF Members:
I. Continuing resolutions cut FY 2017 education funding
Because the sequester-level cap for non-defense discretionary spending for fiscal year (FY) 2018 is lower than the...
read more
The push and pull of the political season is in full swing as the fight over funding and the role of the federal government continues. Currently, the Senate is in the process of running down the procedural clock for an anticipated Saturday ...
read more